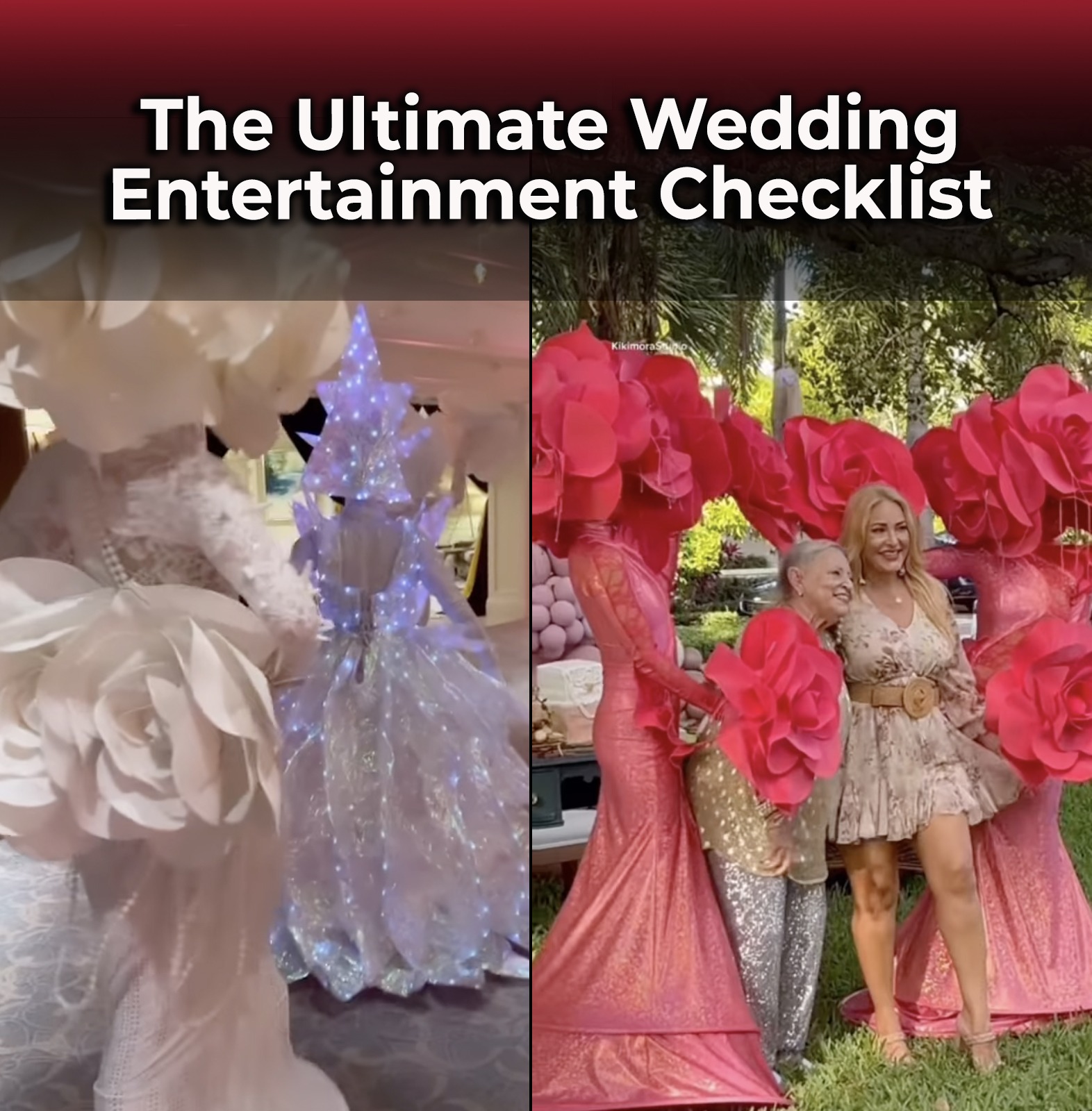 The Ultimate Wedding Entertainment Checklist
A wedding entertainment checklist is important because it helps to ensure that the entertainment portion of the wedding runs smoothly and meets the expectations of the bride and groom. This checklist can help to identify all the necessary components of the entertainment, such as music, games, and other activities, as well as provide a timeline for when they should occur. Having a clear and organized plan in place can help to reduce stress and ensure that the entertainment is an enjoyable and memorable experience for everyone involved. Additionally, it can help to avoid any last-minute surprises or issues that may arise during the event.
Wedding Entertainment Checklist: Making Your Big Day Even More Special
Your wedding day is one of the most important events in your life, and you want everything to be perfect. From the venue to the dress, every detail counts. However, one aspect that can often get overlooked is the entertainment. To make sure that your wedding is both fun and memorable, it's important to have a wedding entertainment checklist in place.
What to Include on Your Checklist
Music: Decide on the music you want for each part of the event, including the ceremony, cocktail hour, reception, and any other parts of the day. Consider hiring a DJ, live band or musician to provide the music.
MC: If you're having a large wedding, consider hiring an MC to keep things organized and on schedule. They can also help to make announcements and facilitate any games or activities.
Dancing: Make sure there's enough space for guests to dance and have a good time. If you're having a live band or DJ, be sure to provide them with a list of songs you'd like to hear. Consider hiring costumed dancers to get your guests in the mood to dance! People are more likely to join in if there are already dancers on the dancefloor.
Games and Activities: Consider incorporating some fun games or activities into your reception. These could include a photo booth, dance competitions, or a trivia game.
Food and Beverages: Make sure that there's plenty of food and beverages available throughout the evening. Consider which catering company you would like to hire based on the type of food they serve and their experience with weddings in particular.
Timing: Make sure that you have a clear timeline in place for each part of the day, including the ceremony, cocktail hour, reception and any other activities. This will help to keep things organized and running smoothly.
Be Unique: Create an effect or hire entertainment that separates your wedding in a positive way from all the others. Hire living tables, moving statues, stilt walkers or costumed greeters to make your day stand out in the memories of all those who attend.
Budget: Make sure that you have a budget in place for all of the entertainment-related expenses. This will help you to avoid overspending and ensure that you have enough money for everything you want.
"Hire living tables, moving statues, stilt walkers or costumed greeters to make your day stand out in the memories of all those who attend."
By having a wedding entertainment checklist, you can ensure that your big day is full of fun, laughter, and memories that will last a lifetime. Make sure to include all the important details, such as music, games, and activities, and keep everything organized with a clear timeline. With the right entertainment, your wedding day is sure to be a hit with all your guests.
Remember, the most important thing is that you and your spouse-to-be are happy and having a good time.
Kikimora Studio
Kikimora Studio is a premier event entertainment company based in Miami, Florida. Founded by Olga Saretsky and made up of a team of experienced entertainers and event professionals, Kikimora Studio is dedicated to creating unique and memorable experiences for events of all types and sizes.
One of the key services offered by Kikimora Studio is live music entertainment. Whether you are planning a corporate event, wedding, or private party, Kikimora Studio has the talent and resources to provide the perfect accompaniment. Our roster includes a wide range of entertainers, from solo artists to larger groups, all of whom are experienced professionals and committed to delivering high-quality performances.
Kikimora Studio also offers a range of event entertainment services. From costumed dancers and clowns to stilt walkers and balloon artists, we have entertainment options to delight and engage your guests. Our team of experienced entertainers are all skilled professionals who are committed to providing top-notch entertainment and creating a fun and festive atmosphere for your event.
At Kikimora Studio, we are committed to delivering exceptional service and unparalleled entertainment for our clients. We take a personalized approach to our work and strive to create customized entertainment packages that meet the unique needs and goals of our clients. If you are planning an event in the Miami area and are interested in working with Kikimora Studio, we encourage you to reach out to us via our contact form. When we receive your request, we will contact you right away to learn more about your event and help you book the right event entertainment for it.