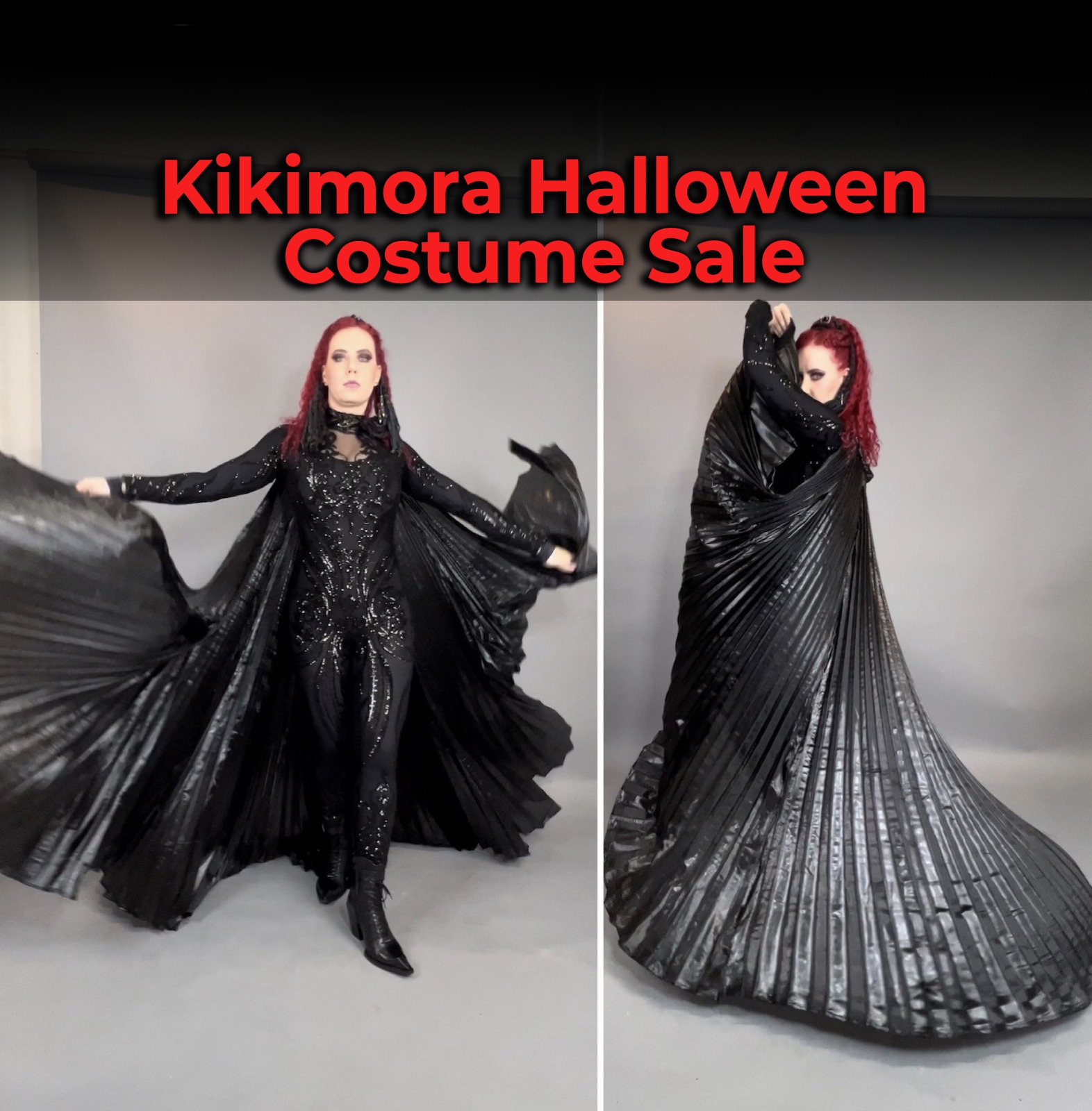 Kikimora Halloween Costume Sale 2022
Are you looking for a deal on great Halloween costumes? Don't miss this Kikimora Studio sale opportunity! Annual Event!! 🤩 🧚🏼‍♀️ 🧛🏼‍♀️
When: Sunday, October 23rd, 3pm to 8pm 
Where: In person at Kikimora Studio! (2600 NW 21st Terrace Suit 2636 A, Miami, FL 33142)
Masquerade this Halloween as a Kikimora performer! Come to our studio to shop:
50% to 75% Discount.
New Jumpsuits, Catsuits, Leotards.
Sizes from Extra Small to Large.
Unique costume accessories from the @kikimorastudioart collection.
Lycra Fabric by the pound!
Sequined Fabric by the pound!
This sale is limited to local pickup only, and not available online.
Online shopper?
No worries, we will have limited listings listed in our Etsy store starting from 12.00 midnight on the early morning of October 23rd.
"HALLOWEEN SALE" album.
———
#halloweensale #costumesale #kikimorastudioart #kikimorafashion #artstudio #fashionstudio #kikimorastudio #olgasaretsky #highfashioncircus